The Way of the Shaman – Mount Shasta
September 28

-

September 29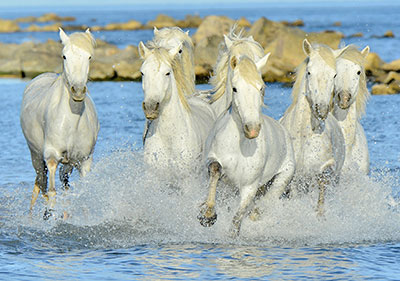 Michael Harner's The Way of the Shaman®
The Shamanic Journey
Power and Healing with Beth Beurkens, M.A.
Mount Shasta, California
Saturday, September 28, 2019 – 9:00 AM to 5:00 PM
Sunday, September 29, 2019 – 8:45AM to 4:15 PM
Course Description
During this experiential workshop, participants are introduced to core shamanism, the universal and near-universal basic methods of the shaman to enter nonordinary reality for problem solving and healing. Particular emphasis is placed on the classic shamanic journey, one of the most remarkable visionary methods used by humankind to explore the hidden universe otherwise known mainly through myth and dream. Participants are initiated into shamanic journeying, aided by drumming and other techniques for experiencing the shamanic state of consciousness and for awakening dormant spiritual abilities, including connections with Nature.
Practice includes comparisons by participants of their discoveries in shamanic journeys as well as being introduced to shamanic divination and healing. Students are also provided with methods to discover, and study with, their own individual power animals and spiritual teachers in nonordinary reality, a classic step in shamanic practice. Participants learn how the journey is utilized for divination and to restore spiritual power and health, and how shamanism can be applied in contemporary daily life to help heal oneself, others, and the planet.
This workshop constitutes the prerequisite for more advanced workshops and training courses with Michael Harner, Beth Beurkens, and the other faculty members of the Foundation for Shamanic Studies.
Our group room for this workshop has stunning views of both Mt. Shasta and the Eddies. It is located with easy access to restaurants and lodging. The City of Mount Shasta is surrounded by pine-covered mountains with the snowy volcanic peak of Mt. Shasta towering 14,179 feet high.
Mount Shasta
This popular workshop will be held where there are many sacred places of power on the land of an extraordinary new retreat center up on Mount Shasta. Our group room at Spiritwalkers Retreat on Mt. Shasta is surrounded by the mountain's natural beauty with streams, pines, wildflowers and wildlife.
Scattered throughout the county's varied landscape are hundreds of miles of hiking and biking trails. Spectacular mountain vistas and crystal-clear alpine lakes make Mt. Shasta one of the most idyllic destinations in the state of California.
Tea will be provided on our morning and afternoon breaks.
The Foundation for Shamanic Studies will offer Continuing Education (CE) contact hours/credit (CEU's) for this workshop. 13 CE credits will be offered for this workshop. Please see the
FSS website CE page
for how to apply for these credits.
Registration
$280 per person for early registration – up to one month prior to start of workshop. Sign-ups within one month of the event will be $295. Payments may be made by Check, Money Order, or online with PayPal using either Visa or MasterCard. Paypal payments may only be made for the full amount. If you choose to use PayPal, be sure to also print, fill out, and mail the below Registration Form and Liability Waiver via USPS to Beth.
Preregistration is required.
To register for this course:
Click here to print the Registration Form and Liability Waiver
be sent via US Mail.
Please fill out this form completely and Mail it to:
Beth Beurkens, P.O. Box 51295 Pacific Grove, CA 93950
Include your Check or Money Order, or
Make your payment online via PayPal here:
Early registration is 30 days or more before event date.
Waiting for PayPal...
Validating payment information...
Waiting for PayPal...
Cancellation Policy
Cancellations will be processed as follows: notification received prior to August 27, 2019: full refund minus $75.00 administration fee; notification received prior to Wednesday, September 1, 2019: 50% refund minus $100.00 administration fee. No refunds on or after September 1, 2019. If you cancel 30 days or more before the workshop, you may apply the amount paid to another of my FSS workshops with no penalty except for any Pay Pal fees.
The Foundation for Shamanic Studies retains the right to cancel any workshop at any time for any reason. In this case all tuition fees will be refunded in full or may be applied to a future FSS workshop of mine.
Lodging in Mt. Shasta
This is not a residential workshop. You are responsible for your own travel and lodging. Please note the refund and cancellation policies for airlines and hotels. Travel insurance may be advised. There is a vast range of accommodations here in all price ranges. I've included a few less expensive options. Please make your own reservations.
Swiss Holiday Lodge 530-926-3446
Alpine Lodge 530-926-3145
Mt. Shasta Inns & Suites 530-918-9292
Lake Siskiyou Cabins and Campgrounds 530-926-2618
You can also go to the Mt Shasta Chamber of Commerce website for more lodging information at mtshastachamber.com or call them at 800-926-4865.
Meals
There are many excellent healthy food options that range from inexpensive to deluxe. You'll find American, Chinese, Thai… you name it. $7.00 and up.
A Mt. Shasta lodging, directions, and what-to-bring packet will be mailed or emailed to you upon receipt of your tuition payment and registration.
Thank you for your interest in the Way of the Shaman.