About Beth Beurkens, M.A.
About Beth Beurkens, M.A.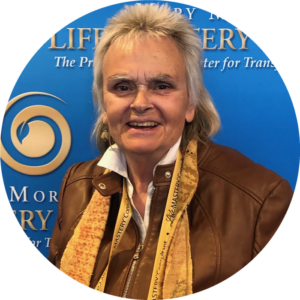 For over 23 years Beth Beurkens has been teaching shamanism internationally and guiding people into the pristine wilderness on Vision Quests.  She is a senior faculty member with The Foundation for Shamanic Studies and with the School of Women & Earth in Switzerland. She has also been teaching creative writing throughout the Pacific Northwest.
Beth leads dynamic seminars throughout North America and in Europe and is a highly sought after shamanic healing practitioner.
Beth has taught religion, spirituality, and writing courses at numerous California and Oregon colleges and universities for over forty years.  She holds an M.A. in philosophy from the University of California, Santa Barbara.
She has studied extensively with Michael Harner, PhD and Alicia Luengas Gates. In addition, Beth is an ordained minister with the Universal Life Church.
Beth is the award winning author of two books of poetry, "Shaman's Mirror" and "Shaman's Eye".   With her publisher, Amber Lotus Publishing, Beth created two sell out wall calendars – "Shaman: Spirit Walker"