Shamanism and the Spirits of Nature – Mount Shasta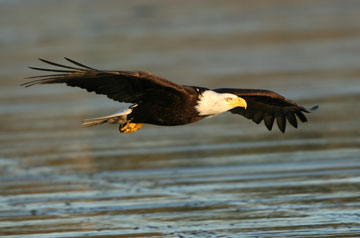 Michael Harner's
Shamanism and the Spirits of Nature
An Advanced Weekend Workshop*
with Beth Beurkens, M.A.
Mount Shasta, California
Saturday, October 12, 2019 – 9:30 AM to 5:00 PM
Sunday, October 13, 2019 – 8:45 AM to 4:15 PM
Course Description
From ancient times, shamans have worked with the spirits of nature for healing, survival, and knowledge. By learning from the plants and animals, from the rocks and mountains, from the winds and waters, and from the sun, moon, and stars, shamans helped their peoples live in harmony with the universe. In a world now out of balance, the way of the shaman can teach how again to respect nature, our Planet, and its inhabitants at a deep spiritual level. As our ancestors everywhere once knew, our survival depends on the survival of the other species. By working together intensively through shamanic journeys and other spiritual experiences, we will dedicate ourselves to working in both non-ordinary and ordinary reality to restore and maintain a living Planet.
Mount Shasta
This popular workshop will be held where there are many sacred places of power on the land of an extraordinary new retreat center up on Mount Shasta. Half of the practices in the Spirits of Nature workshop take place outside in the natural world. Our group room at Spiritwalkers Retreat on Mt. Shasta is surrounded by the mountain's natural beauty with streams, pines, wildflowers and wildlife.
Coffee and tea will be provided on our morning and afternoon breaks.
*Prerequisite
The Foundation For Shamanic Studies – Michael Harner's Way of the Shaman®: The Shamanic Journey, Power and Healing. This basic workshop can be taken with Beth Beurkens at these locations.
The Foundation for Shamanic Studies will offer Continuing Education (CE) contact hours/credit (CEU's) for this workshop. 13 CE credits will be offered for this workshop. Please see the
FSS website CE page
for how to apply for these credits.
Registration
USD $289 per person for early registration – up to one month prior to start of workshop. Sign-ups after 30 days before event will be USD $310. Payments may be made by Check, Money Order, or online with PayPal using either Visa or MasterCard. Paypal payments may only be made for the full amount. If you choose to use PayPal, be sure to also print, fill out, and mail the below Registration Form and Liability Waiver via USPS to Beth.
Preregistration is required.
To register for this course:
Click here to print the Registration Form and Liability Waiver which needs to be sent via US Mail.
Please fill out this form completely and Mail it to:
Beth Beurkens, P.O. Box 483, Ashland, OR 97520
Include your Check or Money Order to Beth Beurkens, or
Make your payment online via PayPal here:
Mount Shasta – Spirits of Nature – October 12 & 13, 2019
Early registration is 30 days or more before event date.
Waiting for PayPal...
Validating payment information...
Waiting for PayPal...
Cancellation Policy
Cancellations will be processed as follows: notification received prior to September 10, 2019: full refund minus $75.00 administration fee; notification received prior to Wednesday, September 14, 2019 50% refund minus $100.00 administration fee. No refunds on or after September 14, 2019. If you cancel 30 days or more before the workshop, you may apply the amount paid to another of my FSS workshops with no penalty except for any Pay Pal fees.
The Foundation for Shamanic Studies retains the right to cancel any workshop at any time for any reason. In this case all tuition fees will be refunded in full or may be applied to a future FSS workshop of mine.
Lodging in Mt. Shasta
This is not a residential workshop. You are responsible for your own travel and lodging. Please note the refund and cancellation policies for airlines and hotels. Travel insurance may be advised.
There is a vast range of accommodations here in all price ranges. I've included a few less expensive options. Please make your own reservations.
Mount Shasta Resort 800-958-3363
Swiss Holiday Lodge 530-926-3446
Alpine Lodge 530-926-3145
Mt. Shasta Inns & Suites 530-918-9292
Lake Siskiyou Cabins and Campgrounds 530-926-2618
You can also go to the Mt Shasta Chamber of Commerce website for more lodging information or call them at 1-800-926-4865.
Meals
There are many excellent healthy food options that range from inexpensive to deluxe. You'll find American, Chinese, Japanese, Mexican, Sushi, Thai… You name it. $7.00 and up.
A Mt Shasta lodging, directions, and what-to-bring packet will be mailed or emailed to you upon receipt of your tuition payment and registration.