The Shaman as Psychopomp™ (online workshop)
The Shaman as Psychopomp™ (online workshop)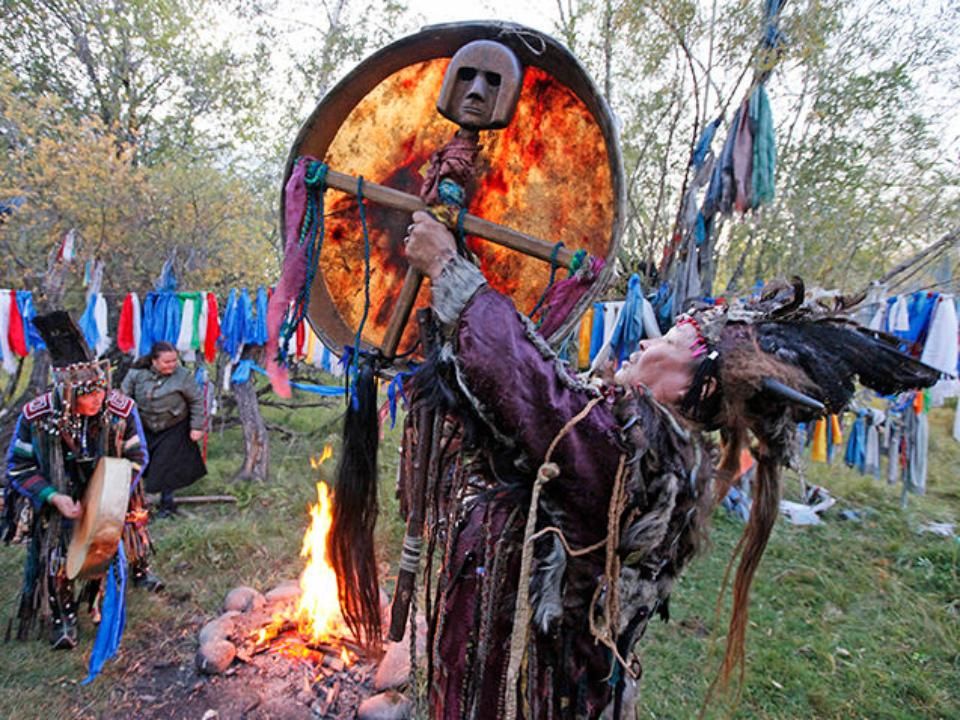 June 26, 2021, at 8:40 am – 4:45 pm PT
June 27, 2021, at 8:45 am – 12:45 pm PT
Shamans are concerned with the human soul, with healing during life and assisting the soul's passage out of the Middle World after death. Familiar with the realms of the dead, a shaman can act as a psychopomp – a conductor of souls. A trained shamanic practitioner is able to guide the soul of a deceased person out of the Middle World to a place where the soul can receive help in taking the next step on its path. The focus of this training is on learning and practicing the psychopomp method.
In this fully experiential workshop, you will have the opportunity to:
~Explore what happens for human souls from a core shamanic perspective after they leave the body – the "destiny of human souls" in the Upper, Lower, and Middle Worlds
~Learn and practice the psychopomp method to help the souls of the deceased out of the Middle World to a better place
~How to locate a soul in the Middle World that may be stuck and in need of help
~How to obtain the soul's permission to offer shamanic assistance
~How to guide the soul to a place in the Upper or Lower World where it will be helped to continue on its journey
This online training taught by Beth Beurkens is offered via Zoom video conferencing. Participants will see and hear each other and interact in pairs and small groups, as well as in the full circle. (All students must participate with audio and video and access the meeting through their own individual device.) Instructions for Zoom and workshop access will be provided by the instructor after registration.
The course consists of 10.5 hours of training. This workshop will consist of 2  consecutive days, with Day 1 being a full day: 9:00am to 4:45pm, and Day 2 being from 9:00am to 12:45pm.
PREREQUISITES (available online now):
NOTE: Participants must be able to successfully journey in the Upper, Lower, and Middle Worlds, and have a strong relationship with a Power Animal and/or Teacher from the Upper or Lower Worlds.
The Basic Workshop: The Way of the Shaman (in-person workshop)
AND The Shamanic Worldview: Everything is Alive (available online only)
AND Shamanism, Spirits, & Healing (available online only)
10.5 Continuing Education Credits available. Completion of the entire workshop (10.5 hours) is required for credit.
Electronic recording of audio, video, and images is not permitted during the workshop.
---
Tuition
$210 per person for early registration – before June 10, 2021. Sign-ups after June 10, 2021, will be $245.
Registration is a 3 step process. Please complete ALL 3 steps to complete your registration.
Your Registration is a 3 step process:
1. Payment
2. Registration for Beth Beurkens
3. Registration for Foundation for Shamanic Studies
Step #1 Payment
Step #2 Registration
Cancellation Policy
Cancellations will be processed as follows: notification received prior to June 10, 2021: full refund minus $40 administration fee; notification received prior to June 18, 2021: 50% refund minus $70 administration fee. No refunds on or after June 18, 2021. If you cancel 30 days or more before the workshop, you may apply the amount paid to another of my FSS workshops with no penalty except for any Pay Pal fees.
The Foundation for Shamanic Studies retains the right to cancel any workshop at any time for any reason. In this case, all tuition fees will be refunded in full or may be applied to a future FSS workshop of mine.
Disclaimer: Shamanism is a spiritual healing aid to support your wellbeing. It's not intended to substitute advice from your physician, or your healthcare professional. I do not diagnose, treat injuries or illnesses, nor do I prescribe medications. The information is for educational purposes and doesn't guarantee results of any kind.