Power Soul Retrieval Method™
Power Soul Retrieval Method™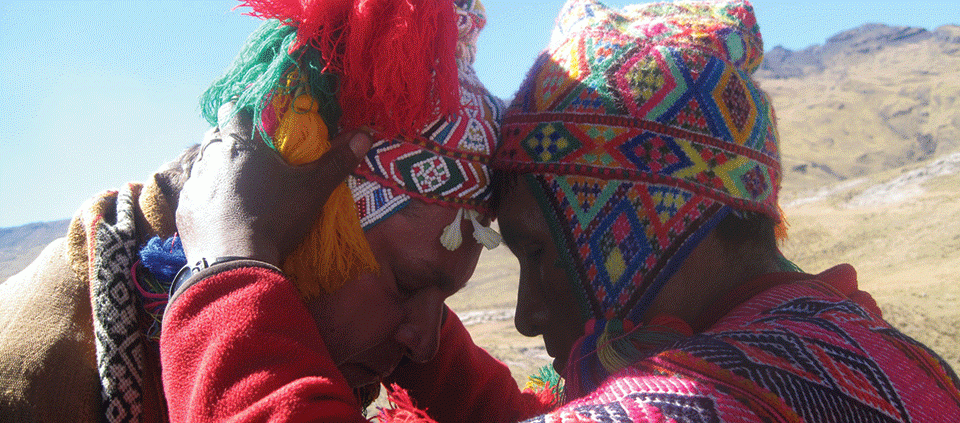 October 23, 2021, at 8:30 am – 4:45 pm PT
October 24, 2021, at 8:30 am – 12:55 pm PT
Soul loss due to trauma – such as emotional pain and shock, accidents, long term illness, constant stress, overwork and even the loss of connection with nature – is a spiritual illness, recognized by shamans cross-culturally.
A missing soul portion can be thought of as part of a person's vitality and essence that they can no longer access, leaving them diminished and lacking in power.
Soul retrieval is a classic shamanic method in which the practitioner, with the assistance of their helping spirits, in an altered state using rhythmic drumming or rattling, makes a shamanic journey to locate and return any missing portions of a client's soul.
In this fully experiential online workshop, participants will be trained in the core elements of soul retrieval, including:
~Definitions of the soul and soul loss
~The importance of spiritual power to effective soul retrieval and exercises to build power and strong relationships with your helping spirits
~How to find and bring back a lost soul portion for a client
~Practice with other participants offering and receiving soul retrieval to help restore wholeness, personal vitality, and health
PREREQUISITES (available online now):
Note: Participants must be able to successfully journey in the Upper, Lower, and Middle Worlds, and have a strong relationship with a Power Animal and/or Teacher from the Upper or Lower Worlds.
Basic Workshop: The Way of the Shaman (in-person workshop)
AND The Shamanic Worldview: Everything is Alive (available online only)
AND Shamanism, Spirits, & Healing (available online only)
AND The Shaman As Psychopomp (Online) OR Shamanism, Dying and Beyond (in person)
AND Shamanic Extraction Healing Method OR Shamanic Extraction Healing Training (in person)
Recommended, not required: Inspired Shamanic Practices
NOTE: This online workshop is designed exclusively for people who want to bring shamanic healing work into their practice with others.
10.5 Continuing Education Credits available. Completion of the entire workshop (10.5 hours) is required for credit.
Electronic recording of audio, video, and images is not permitted during the workshop.
Tuition
$230 per person for early registration – before October 12, 2021. Sign-ups after October 12, 2021, will be $250. Members of FSS will receive $15 off of tuition for this workshop.
Registration is a 3 step process. Please complete ALL 3 steps to complete your registration.
Your Registration is a 3 step process:
1. Payment
2. Registration for Beth Beurkens
3. Registration for Foundation for Shamanic Studies
Step #1 Payment
Step #2 Registration

Cancellation Policy
Cancellations will be processed as follows: notification received prior to October 7, 2021: full refund minus $40 administration fee; notification received prior to October 12, 2021: 50% refund minus $70 administration fee. No refunds on or after October 12, 2021. If you cancel 30 days or more before the workshop, you may apply the amount paid to another of my FSS workshops with no penalty except for any Pay Pal fees.
The Foundation for Shamanic Studies retains the right to cancel any workshop at any time for any reason. In this case, all tuition fees will be refunded in full or may be applied to a future FSS workshop of mine.
Disclaimer: Shamanism is a spiritual healing aid to support your wellbeing. It's not intended to substitute advice from your physician, or your healthcare professional. I do not diagnose, treat injuries or illnesses, nor do I prescribe medications. The information is for educational purposes and doesn't guarantee results of any kind.