Ignite Your Purpose and Power
January 11, 2017

-

March 8, 2017
IGNITE YOUR PURPOSE AND POWER

TM
AN ONLINE COURSE FOR WOMEN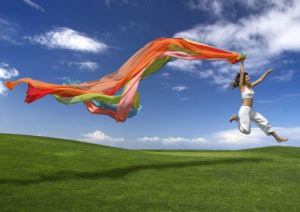 January 11 – March 6, 2017
Wednesday evenings, 6pm – 7:15pm, Pacific Time (US)
If you're not interested in discovering your life purpose,
building your vitality,
and getting 3 tips to start your process now,
you may as well hit the back button
because being powerful and purpose-filled
is what this page is all about.
Dear Friend,
Do you ever go to bed at night feeling that life is passing you by, that there's no hope to live a life that is true to yourself and your purpose in being here?
Are you tired of being exhausted and feeling rudderless?
Have you tried counseling, new age trainings and even best-selling psychology books that haven't worked?
Would you like to break through limiting thoughts that keep you from pursuing your dream purpose?
Or perhaps you've hit a plateau and your existing personal growth practices are stale and no longer working?
If you answered yes to any of these questions, this may be the most important letter you'll ever read.
Like you, I used to feel anguish and despair at night.  I felt I would never be able to discover my authentic gifts and offer them to the world. I felt like giving up.  I followed a well-beaten path given to me in graduate studies but all it got me was migraine headaches and an ulcer.  I thought I wasn't smart enough or good enough to create my ideal career.  I felt sad and hopeless.
And today because of a few simple actions that take less than 7 minutes a day to apply, things are 180 degrees better.  I am living an amazing life beyond my wildest dreams.  I am an award-winning author, a highly successful Life Coach, and I lead transformational webinars that help women create the life of their dreams.
You can make a start right now by trying out these 3 Quick Tips for making a move towards igniting your power and purpose for your own Life Transformation.
I had so much inertia and anxiety in my life before I stumbled onto the process that opened my power up to me and supercharged my purpose.  When I was just getting started and struggling with feeling lost about living my purpose, I sure wish I had had this information I am about to share with you!  It would have helped me overcome my despair so much faster.  But it took me years to piece together.
While these three tips will get you started, if you want to go more deeply and really gain the longest, lasting benefits, we can work hand in hand using the same system that helped me and countless of my clients, get these amazing results:
I am awake now to manifesting the life I've dreamed of.
A powerful shift has taken place inside me and I actually take time for my inner spiritual work.
Something clear and strong has awakened in me and I am now going for what I really want to live in my life.
I get it!  What is within me is greater than anything in my surroundings or life circumstances.
I finally know what actually makes me happy and I am incorporating this into my new career.  I have Direction!
Ignite Your Purpose and Power is a proven step-by-step blueprint that delivers benefits and results fast.  In fact, here is a sample of what you can expect when you join today.
In this course you will discover how to:
But you don't have to take my word for it.  Listen to what some of my successful clients have to say about my online course, Ignite Your Purpose and Power.
I was wandering through life feeling lost and searching for my purpose.
In Beth's course I was guided to new ways of thinking about my life, and I was empowered to create the life I dream of rather than settling for the life I grew up with. I am blessed with newfound direction, and I now have the power to manifest the life I want!

Katie Q., Washington
Beth's knowledge of universal shamanic and mindfulness practices is extensive. She simply oozes enthusiasm, inspiration and motivational support! All of us in our group had ongoing access to Beth via email between our sessions.
We were also given a generous free bonus Coaching Session that helped me tie all the practices and teachings together at the end of the course.

Linda B., Oregon

This course helped me identify my life's purpose and has also given me clarity and confidence to pursue my goals. My zest for life and happiness has increased! Beth really knows her stuff!

Pam S., Califormia

Beth is a wonderfully caring mentor who is committed to witnessing the voices of each participant. Beth listened and advised me on very personal and spiritual levels. Thank you!

Sonya V., Califormia
Women from all over the U.S. and Europe came together in an online format. We could see each other! I gained the sense that I am not alone in my quest to find my life's purpose.
I appreciate my life so much more now and I am moving forward with my dreams.

Cynthia H., Califormia
You're not alone anymore – we can do this together!
We will meet together for six weeks, online, beginning January 11 through March 6, 2017. Wednesdays, 6:00 – 7:15 pm, Pacific time.
Other courses in the marketplace with this amount of content can cost upwards of $597. I'd love to give you access to this course for only $197 in exchange for your feedback on what you liked and how I can improve the course.
As a SPECIAL Early Bird Bonus, if you are one of the first 15 women to enroll in Ignite Your Purpose and Power, then I am pleased to offer you a 30 minute follow-up Life Coaching session – normally valued at $150, but you can get it for FREE.
January 7, 2017 is the last day to sign up.
To enroll in Ignite Your Purpose and Power, please send me an email at  beth@shamanicuniverse.com and say…
Yes, sign me up!
I will instruct PayPal to send you an invoice for $197.00.