Shamanism, Dying & Beyond – December 2016
December 3, 2016

-

December 4, 2016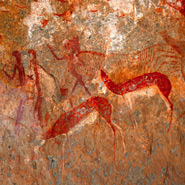 Shamanism, Dying & Beyond
An Advanced Weekend Workshop*
with Beth Beurkens, M.A.
Santa Rosa/Cotati, California
Saturday, December 3, 2016 – 9:30 AM to 5:00 PM
Sunday, December 4, 2016 – 8:45 AM to 4:15 PM
Course Description
Participants learn how to deal with the issue of dying and the destiny of souls from a shamanic perspective. The workshop is both for those who wish to learn for themselves, and for those who wish to help others who are in terminal situations or who have already passed on. Experiences to be undertaken include learning how to become experientially familiar with the after-death realms, tracking a person using shamanic journeying, completing unfinished business, helping a person to cross over, and classic psychopomp work.
Shamanism, Dying & Beyond is now one of the FSS prerequisites for the Core Soul Retrieval Training.
Santa Rosa, California
The city of Santa Rosa is located in the heart of the Sonoma County wine country, yet is only 55 miles north of San Francisco. Redwood forests and rivers, lakes and ocean, bike trails, golf and cultural events are all here. In the center is a charming, thriving downtown, lined with intriguing shops and restaurants that delight casual diners and epicureans alike.
Coffee and tea will be provided on our morning and afternoon breaks.
*Prerequisite
The Foundation For Shamanic Studies – Michael Harner's Way of the Shaman®: The Shamanic Journey, Power and Healing. This basic workshop can be taken with Beth Beurkens at these locations.
The Foundation for Shamanic Studies will offer Continuing Education (CE) contact hours/credit (CEU's) for this workshop. 13 CE credits will be offered for this workshop. Please see the
FSS website CE page
for how to apply for these credits.

Registration
USD$260 per person for early registration – up to one month prior to start of workshop. Sign-ups after November 2, 2016 will be USD$275. Payments may be made by Check, Money Order, or online with PayPal using either Visa or MasterCard. Paypal payments may only be made for the full amount. If you choose to use PayPal, be sure to also print, fill out, and mail the below Registration Form and Liability Waiver via USPS to Beth.
Preregistration is required.
Tuition Deposit
A $175 Deposit is required in order to register for this workshop and will be applied toward your tuition balance.
If you choose the option of a check deposit to register for this workshop, please note that your balance is due one month before the workshop begins. You are responsible for sending your balance due in a timely manner. If it is not received on time, please note that you will be charged a $30 late fee, and you will no longer be eligible for the early registration tuition price. This means that you will have to include an extra $20 fee in your late check. Your extra fees will come to an additional $50 total. Thank you!
You may also send the full fee to register.
We recommend the deposit be paid early as enrollments are limited.
Balance Due
Please send balance due by November 2, 2016 so all tuition matters are complete before arriving at the workshop.
To register for this course:
Click here to print the Registration Form and Liability Waiver which needs to be sent via US Mail.
Please fill out this form completely and Mail it to:
Beth Beurkens, P.O. Box 483, Ashland, OR 97520
Include your Check or Money Order, or
Make your payment online via PayPal here:
Shamanism, Dying & Beyond
Santa Rosa/Cotati, California
December 2016
Early registration is 30 days or more before event date.
[wp_paypal_payment_box payment_subject="Santa Rosa – Shamanism, Death, and Beyond – December 2016″ options="Early Registration:260.00|Regular Price Registration:275.00″ email="beth@shamanicuniverse.com" reference="" new_window="1″]
Cancellation Policy
Cancellations will be processed as follows: notification received prior to Wednesday, November 2, 2016: full refund minus $60.00 administration fee; notification received prior to Wednesday, November 9: 50% refund minus $75.00 administration fee. No refunds on or after November 9, 2016. If you cancel 30 days or more before the workshop, you may apply the amount paid to another of my FSS workshops with no penalty except for any Pay Pal fees.
The Foundation for Shamanic Studies retains the right to cancel any workshop at any time for any reason. In this case all tuition fees will be refunded in full or may be applied to a future FSS workshop of mine.
Lodging in Santa Rosa/Cotati
This is not a residential workshop. You are responsible for your own travel and lodging. Please note the refund and cancellation policies for airlines and hotels. Travel insurance may be advised. There is a vast range of accommodations here in all price ranges. I've included a few less expensive options.
Please make your own reservations near Cotati:
Airbnb.com Cotati area
Rodeway Inn Wine Country Roehnert Park (707) 584-1600
Best Western Inn Roehnert Park (707) 584-7435
Motel 6 Roehnert Park (707) 585-8888
Airbnb.com Santa Rosa area
Hotel La Rose (800) 678-8946
RodeWay Inn Santa Rosa (707) 542-5544
Marriot Courtyard Santa Rosa (707) 573-9000
Sandman Santa Rosa (707) 293-2100
Best Western Plus Santa Rosa (707) 545-9000
America's Best Value Inn Santa Rosa (707) 575-4600
You can also go to the Santa Rosa Visitors Center website for more lodging information or call them at (800) 404-7673
Meals
There are many excellent healthy food options that range from inexpensive to deluxe. You'll find American, Chinese, Thai… you name it. $7.00 and up.
Information about lodging, directions, and what-to-bring list will be emailed to you upon receipt of your tuition payment and registration.
Thank you for your interest in the Shamanism, Dying & Beyond workshop.
Details
Start:

December 3, 2016

End:

December 4, 2016

Event Categories: